MJ'S RACE – CANNON MOUNTAIN ON MITTERSILL'S TAFT SLALOM HILL
Where in the world is MJ's t-shirt?
MJ's Race T-shirts can be found all over -- not just New England. In fact, they have been left on several summits! Here are just a few!
The Matterhorn, Italy/Switzerland
Mt. Rainier, Washington State
The Grand Teton, Jackson Hole
Huascaran, Pero
Langtang Region, Nepal
Mt. Everest, Nepal
Accepting Applications
We accept grant applications all year long and they are reviewed on a rolling basis. Download our application now to apply!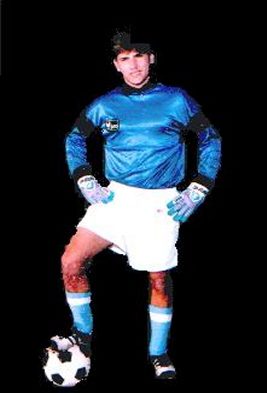 Martin-John "M.J." LaFoley
Dec 1,1975 - Feb 10,1992

M.J. grew up in Acton, Massachusetts and the lakes and mountain region of New Hampshire. M.J. attended Paul P. Gates School in Acton and then the Fay School in Southboro for grades 7 and 8. At the time of his death, M.J. was a freshman at Holderness School in Plymouth, New Hampshire, where he was excited by both the educational, personal and athletic opportunities.
M.J. was a mature, hard-working individual who, in spite of his dyslexia, gave 100% to all he did. It has been an honor to have the scholarship in M.J.'s memory at Fay School, named the "Poteris Modo Velis" Award. This highly regarded motto of Fay School meaning, "You Can if You Will", speaks to the quality and positive approach M.J. applied to his day to day tasks.
M.J. was a loyal, caring friend and a loving son and brother. He was known for his quick smile and his love of sports. Training, competing and being part of a team gave M.J. great, lasting friendships, increased self-esteem and a strong sense of discipline and commitment. It was through sports and encouragement in reaching educational goals that M.J. experienced his greatest successes and it is in recognition of MJ's dedication and love of both that the Foundation has been established.
M.J.'s parents and family regard the Foundation as more than a living memorial. It is their desire to see the Foundation provide other students with the kind of opportunities for study and growth that M.J. was able to pursue.